Jussie Smollett is far from an isolated case
Jussie Smollett's arrest in connection to what Chicago cops believe is a hate crime hoax the "Empire" actor orchestrated upon himself included what's become a glaringly common denominator in similar capers: Apparent hatred for President Donald Trump and his supporters. Woman from Hawaii turned a $453 investment into $42,643 by doing this
Smollett told police he was the victim of a racist, homophobic attack last month by masked men who yelled "MAGA country" — a reference to Trump's 2016 campaign slogan, "Make America Great Again." No video of the alleged attack has been found, and Smollett was charged with felony disorderly conduct Wednesday evening for filing a false police report.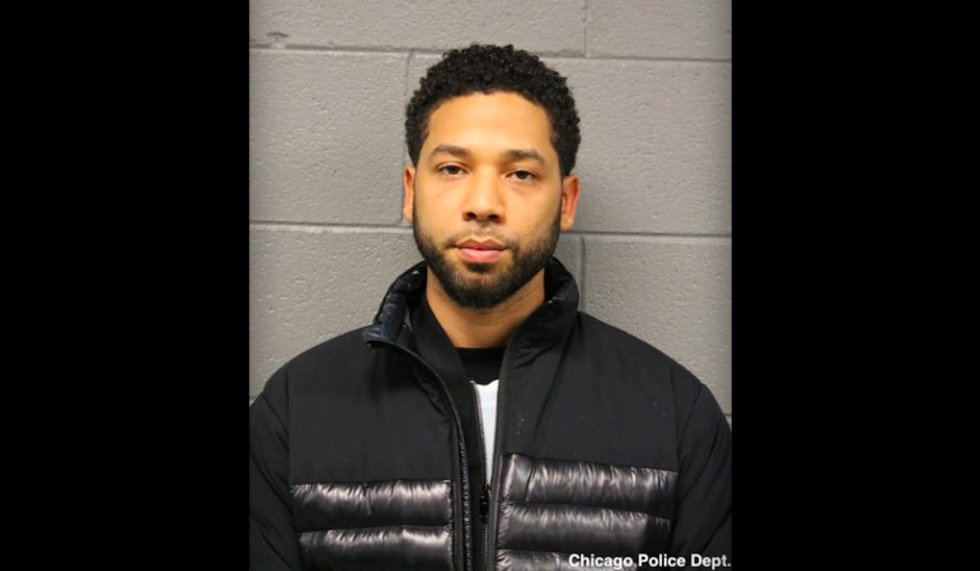 Image source: Chicago Police Department
You may have noticed that hate crime hoaxes — many which reference Trump or Trump supporters— have been frequently popping up ever since the Republican billionaire defeated Democrat Hillary Clinton in November 2016. Independent journalist and Quillette editor Andy Ngo has been compiling a list on Twitter, but TheBlaze has been on the case as well — so here's a little list for your hate crime hoax reading pleasure.
Buckle Up, Buttercup
1. A black man was accused of spray-painting graffiti — "Trump Rules" and "Black Bitch" — on a car in Philadelphia just hours after Trump's election.
2. The day after Trump was elected, an 18-year-old student at the University of Louisiana at Lafayette claimed to have been robbed by two white men of her wallet and her hijab — a head scarf often worn by Muslim women. But she made up the entire thing.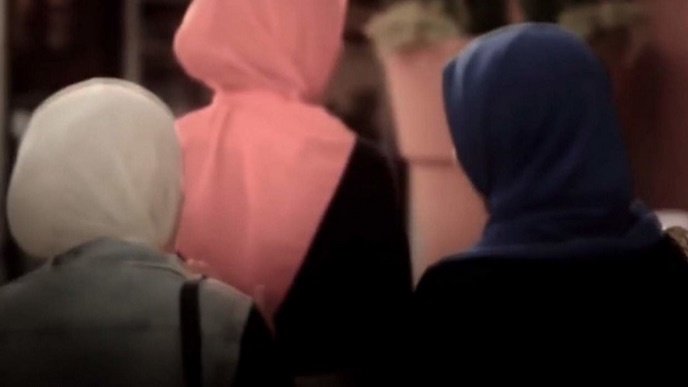 3. Also the day after Trump's election, a student at Bowling Green State University in Ohio said three white boys wearing Trump shirts threw rocks at her and called her racial slurs, but cops told WTVG-TV she made it all up — possibly over frustration with friends and family who were Trump supporters.
4. A University of Michigan student falsely claimed that on Nov. 11, 2016 — just days after Trump's election — a white man in Ann Arbor threatened to burn her if she didn't remove her hijab.
5. Another UM student claimed a white man cut her face with a safety pin in Ann Arbor on Nov. 15, 2016; she was charged and pleaded guilty to making a false police report.
6. Days after Trump's election, a 20-year-old man admitted he lied when he told Malden, Massachusetts, police he was harassed by two white men proclaiming it's "Trump country now," the Boston Herald reported.

7. About a week after Trump's election, two students at Williams College in Massachusetts "vandalized Griffin Hall to bring attention to the potential impact of the presidential election on campus," the Williams Record reported. The students poured a red wood-stain substance resembling blood down the main stairwell of and wrote "AMKKK KILL" in the stairwell, the paper said.
8. In November 2016, the president of North Park University in Chicago told WMAQ-TV that hateful "Trump" notes and emails allegedly sent to a student were "fabricated," and that the woman who claimed they were aimed toward her was no longer enrolled at the school.

9. In December 2016, police arrested 18-year-old Yasmin Seweid, a Muslim woman, for filing the false report after she claimed she was verbally attacked on a New York City subway by three drunk white men who mentioned Trump and demanded she remove her hijab.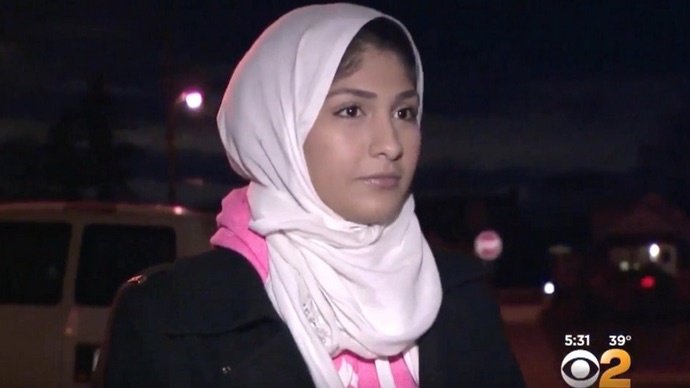 Yasmin SeweidImage source: YouTube screenshot
10. A gay choir director admitted to spray-painting "Heil Trump" on the walls of his Indiana Episcopal church just after the 2016 election.
11. A Wisconsin college student claimed in January 2017 his door and wall next to it "had been spray painted with a bias symbol and phrases related to his religion and ethnicity." He then confessed to making up the whole thing.
12. Police arrested a black man in Charlotte, North Carolina, in April 2017 for planning a hate crime at an immigrant-operated store in which a window was broken, a flaming object was thrown through the door, and a note was left behind that blamed the fire on white Trump supporters.
13. A racist note that prompted the student body of Lutheran St. Olaf College in Minnesota to hold a massive protest that shut down classes for a day in May 2017 was revealed to be hoax, school officials said.
14. Racist messages were discovered in September 2017 against several minority candidates at the Air Force Academy Preparatory School in Colorado Springs, but the incident was revealed to be another hoax.
15. A reported "hate crime" near Kansas State University in November 2017 — in which a black man's car was covered in racist graffiti and prompted action by the FBI — turned out to be a hoax, as the car's owner admitted he was responsible for the graffiti.
16. Also at Kansas State — one year later — campus police concluded a racist note left on a dorm door was placed there by the student who reported it.
17. Last April, authorities concluded a 13-year-old Virginia girl falsely reported that a black man grabbed her arm, displayed a small knife, called her a "terrorist," pulled off her headscarf, and put his hand over her mouth when she tried to scream.
18. A black woman on Long Island, New York, told police last September she found a hateful note on her car and discovered her tire was slashed after a group of teens yelled "Trump 2016!" at her — but authorities told WNBC-TV she made up the story.
19. Just last November, officials at Drake University in Iowa said four of five racist notes found in residence halls were hoaxes, the Des Moines Register reported.

20. Last December, a black student was charged with writing racist graffiti — including a swastika and a Ku Klux Klan reference — in a dormitory at Goucher College in Baltimore.
'People want to be a victim'

Adding additional context to the hate hoax phenomenon was Mediaite writer and podcast host John Ziegler who joined Glenn Beck on Monday to discuss the latest developments in Jussie Smollett's alleged assault case.
"I hope that we don't just look at this as the left wants us to, as an isolated incident or that it's somehow unique," Ziegler told Beck. "This is an epidemic. Especially in the realm of hate-crime situations. We now live in a world where being the right kind of victim is the American dream. People want to be a victim. You get adulation, you get attention, you get money in certain situations … being the right kind of victim is the American dream today."
Check out the clip:
---
Conservative-friendly social media. Join FREE today: PlanetUS