Harvard Law professor Alan Dershowitz on Thursday said the Department of Justice's discussions to employ the 25th Amendment to oust President Trump– if true– amounted to an attempted coup.
Dershowitz appeared on Fox News' "Tucker Carlson Tonight," to give his take on former FBI Deputy Director Andrew McCabe's descriptions of Justice Department meetings where he said officials discussed ousting the president.
"If [McCabe's comments are] true, it is clearly an attempt at a coup d'état," Dershowitz said.
Evoking the 25th Amendment, Dershowitz added, would be a fundamental misuse of its original purpose. He said it was originally "about Woodrow Wilson having a stroke. It's about a president being shot and not being able to perform his office."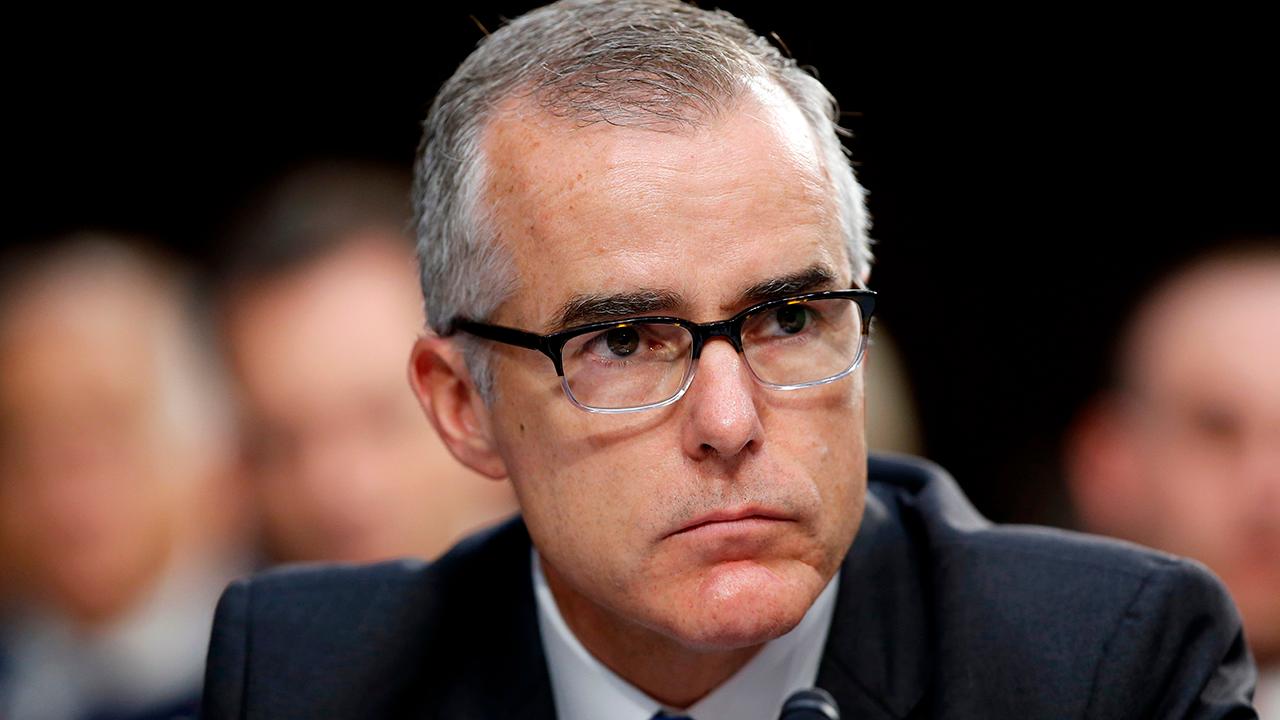 Video
Dershowitz said any justice official who discussed the 25th Amendment in the context of ousting the president "has committed a grievous offense against the Constitution."
Dershowitz, who authored the book: "The Case Against the Democratic House Impeaching Trump," further argued that using the 25th Amendment to circumvent the impeachment process or an election, "is a despicable act of unconstitutional power grabbing."
McCabe, who was fired from the bureau in March 2018 by then-Attorney General Jeff Sessions after it was determined he lied to investigators about a leak, sent shock waves through Washington on Thursday for comments he made during an appearance on CBS News' "60 Minutes."
The excerpts detail the eight days between the firing of former FBI Director James Comey and the appointment of Special Counsel Robert Mueller. After Comey's firing, McCabe was acting director of the FBI.
"These were the eight days from Comey's firing to the point that Robert Mueller was appointed special counsel," Scott Pelley, the '60 Minutes' host said. "And the highest levels of American law enforcement were trying to figure out what to do with the president." He said people involved were "counting noses" and considering who might agree to the idea.
"I was speaking to the man who had just run for the presidency and won the election for the presidency and who might have done so with the aid of the government of Russia, our most formidable adversary on the world stage. And that was something that troubled me greatly," McCabe said in one excerpt, referring to a phone call he had with Trump on May 10, 2017.
---
President Trump later fired off a round of tweets, two blasting McCabe and another that quoted Dershowitz's appearance on Fox News.Bradford Betz is an editor for Fox News. Follow him on Twitter @bradford_betz.
---
Conservative-friendly social media. Join FREE today: PlanetUS