Americans killed in cartel shootout in Mexico
At least nine American citizens including children have been killed by a Mexican drug cartel after being ambushed on the road.
At least six children and three women living in a faith-based community of U.S. citizens in Mexico were shot to death Monday in the northern part of the country, and six more children were wounded after their convoy came under fire during a brazen daylight ambush believed to have been carried out by gunmen affiliated with the cartels.
Alfonso Durazo, Mexico's top security official, confirmed the six deaths, adding that six more children were wounded in the attack, with five transferred to hospitals in Phoenix, Ariz.
He had indicated that one child was still missing, although relatives later appeared to indicate that the girl, Mckenzie Langford, age 9, who had been grazed in the arm by a bullet and had gone for help only to get lost in the dark, was eventually found.
Relatives said the victims live in the La Mora religious community in northern Mexico, a decades-old settlement in Sonora state around 70 miles south of Douglas, Arizona.
They said the group was attacked while traveling in a convoy of three SUVs. Durazo said the gunmen may have mistaken the SUV convoy for rival gangs.
The victims were all reportedly dual Mexican and U.S. citizens and were traveling back to the U.S. when they were ambushed, according to Utah's KUTV.
Among those killed were Rhonita Maria LeBaron and her four children, including twin 6-month-old babies and two others, ages 8 and 10. Her burned-out bullet-ridden SUV was reportedly found outside the town of Bavispe, where the settlement is located. Relative Lafe Langford Jr. shared a video on Facebook that showed the SUV.
Relatives claim that cartel members kidnapped surviving church members after the initial shootout.
Langford Jr., who grew up in the settlement but now lives in the U.S., told the Salt Lake Tribune the bodies of the two other mothers in the group – 43-year-old Dawna Ray Langford and 31-year-old Christina Marie Langford – were found in a separate location later Monday. A third relative said a 4-year-old girl and a 6-year-old boy were also killed, bringing the death toll to at least nine.
Langford Jr. told Fox News: "It's just huge. It's just absolutely unimaginable. This is the absolute worst nightmare for our entire existence in Mexico…and we never thought it was possible."
Jhon LeBaron, another relative, posted on his Facebook page that his aunt and another woman were dead. He also posted that six of his aunt's children had been left abandoned, but alive, on a roadside.
In a series of tweets Tuesday morning, President Trump hit out at the "monsters" who perpetrated the act.
"A wonderful family and friends from Utah got caught between two vicious drug cartels, who were shooting at each other, with the result being many great American people killed, including young children, and some missing. If Mexico needs or requests help in cleaning out these monsters, the United States stands ready, willing & able to get involved and do the job quickly and effectively. The great new President of Mexico has made this a big issue, but the cartels have become so large and powerful that you sometimes need an army to defeat an army!"
He added in a third tweet: "This is the time for Mexico, with the help of the United States, to wage WAR on the drug cartels and wipe them off the face of the earth. We merely await a call from your great new president!"
President Andrés Manuel López Obrador refused that approach, saying at a Tuesday news conference, "The worst thing you can have is war."
"We declared war, and it didn't work," Lopez Obrador said, referring to the policies of previous administrations. "That is not an option."
Early reports indicated the tragedy could have been a case of mistaken identity, but recent history also raises the possibility the LeBaron family was the intended target: only a decade ago, two members of the family opposed to local drug trafficking groups were kidnapped and murdered, according to the Times.
Mexico's federal Department of Security and Citizens' Protection said security forces were reinforced with National Guard, army and state police troops in the area following "the reports about disappearance and aggression against several people." The troops were searching for the missing community members, believed to include 11 children or more.
According to Langford Jr.'s Facebook post, one of the older boys in the group managed to escape with six of his siblings from the ongoing shootout and run back to his home at La Mora settlement, which is located about 70 miles south of Douglas, Ariz. He said he left other children who were injured hidden on the side of the road. It was unclear how many children were ultimately rescued as of Monday evening.
Many of the church's members were born in Mexico and thus have dual U.S. citizenship. The three SUVs left Bavispe and were traveling on the outskirts of Sonora, near the neighboring state of Chihuahua, when they were reportedly attacked.
Claudia Pavlovich Arellano, the governor from Sonora, tweeted in Spanish her determination to find the killers.
"As a mother I feel courage, repudiation and deep pain for what cowards did in the mountains between Sonora and Chihuahua," she wrote. "I don't know what kind of monsters dare to hurt women and children. As Governor, I will do everything to make sure this does not go unpunished and those responsible pay."
The U.S. State Department issued a statement saying, "The safety and welfare of U.S. citizens abroad is among the Department of State's top priorities. When a U.S. citizen is missing or passes away overseas, we engage with local officials at multiple levels and provide all appropriate consular assistance."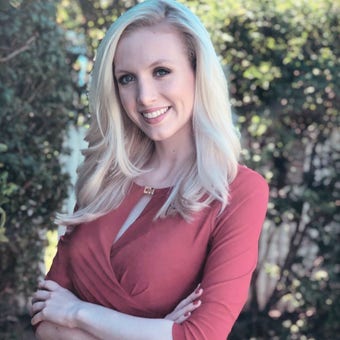 Caleb Parke and The Associated Press contributed to this report.
---
Tired of Facebook? Check out Conservative-friendly social media. Join FREE today: PlanetUS
Watch this 30 sec. video about PlanetUS: